FC Boys 13th, Girls 31st In Omaha
Details

Published on Tuesday, 24 May 2016 14:23
Written by thenebraskasigna
Panther Jamey Broman was able to snag medals in two of her three events in Omaha this past Friday and Saturday.
The Fillmore Central sophomore blazed to a fifth-place finish in the 400-meter dash (60.14 seconds) and a seventh-place finish in the 200-meter dash (26.80 seconds) at the 2016 NSAA State Track & Field Championships. Broman was unable to make the finals in the long jump. Her best in Omaha was 15-feet, 8.5 inches.
Teammate Emileigh Kennel's best effort in the triple jump was 34-0, which didn't make finals. The Panther girls notched six points in Omaha, which was good for a tie for 31st in the team standings.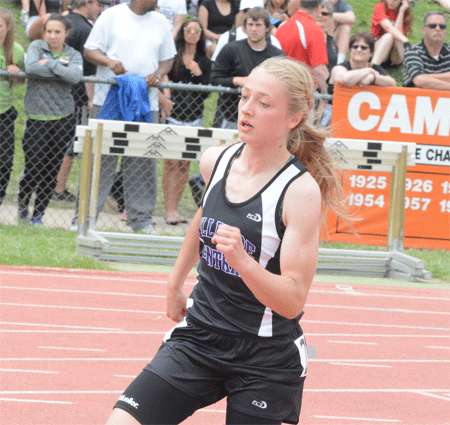 The Panther boys two relays shined at State. The FC boys 3,200-meter relay got things off to an amazing start in Omaha, as the quartet of Ethan DeLong, Noah Temme, Chandler Schelkopf and Leyton Hopken captured gold. The group also set a New School Record in winning the event in Omaha in 8:14.63. The Panther boys 400-meter relay squad of Nate Rasmussen, Heath Boman, Christian Lovan and Josh Taylor placed fifth in Omaha in a time of 44.59 seconds. The teams contained five seniors with Taylor (junior) and Schelkopf and Lovan (sophomores) being the underclassmen.

Rasmussen made finals in the long jump and finished ninth with a best of 19-11.25. DeLong did not make the finals in the 400. The Panther boys finished with 14 points, which earned them a tie for 13th in the team standings.