FC Enters Postseason At 19-3
Details

Published on Tuesday, 23 February 2016 17:18
Written by thenebraskasigna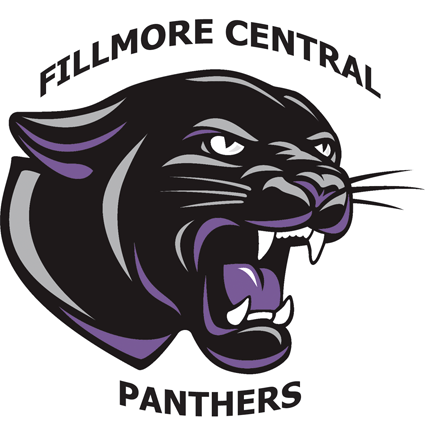 Fillmore Central enters C2-7 Sub-district play this week just one win short of the magical 20-win season mark. The 19-3 Panthers crunched Thayer Central 66-22 on Friday night in Hebron in its last regular season game.
FC led the route 34-15 at the break and held the Titans scoreless in the fourth period (20-0). The Panthers owned the second half, as well, outscoring the home team 32-7.
Kole Karcher paced the FC offense with 17 points on 6-for-9 shooting for the game. Karcher also swiped six steals and dished out three assists. Panther leading scorer Leyton Hopken added 14 points, six rebounds, three assists and two blocked shots in the victory.
Aaron Poppert netted 11 points on Friday night and also grabbed five rebounds. Adam Hoarty poured in three 3-pointers en route to 10 points, four rebounds and five assists. Matt Hogue snagged six rebounds and scored six points. Garrett Whitley swished in a 3-pointer and dished out three assists for the Panthers.
In all, nine FC players hit the scorer's book with Noah Temme, Tyler O'Connor and Trevor Swartz all scoring a basket against the Titans.
The Panthers shot an impressive 52 percent for the game (25-for-48). FC was not as crisp as usual behind the 3-point line (33 percent, 7-for-21) and the free-throw line (9-for-17, 53 percent).
FC enters the postseason as the No. 1 seed in the C2-7 Sub-district played in Fairbury. The Panthers will play the Superior/Thayer Central winner on Tuesday, February 23. The winner of this contest will face the champion of the Clay County clash between Sandy Creek/Sutton in the sub-district final on Thursday, February 25, at 7 p.m. in Fairbury.
The C2-7 Sub-district champion will, more than likely, face C-2 No. 1 Hastings St. Cecilia (18-4) in the district final on Tuesday, March 1, at a site to be determined.