Panthers Second At Doniphan
Details

Published on Tuesday, 03 February 2015 17:11
Written by thenebraskasigna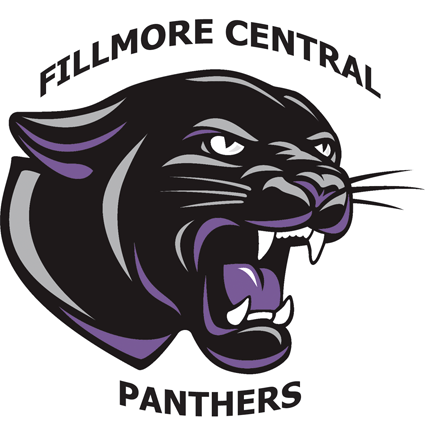 The Fillmore Central wrestling team finished in second-place in the team standings at the 14-team 2015 Doniphan-Trumbull Wrestling Invite on Saturday in Doniphan.
The Panthers sported five champions on January 31. Cole Jividen went 4-0 to finish first ay 106 pounds. Jividen is now 31-6 on the season entering Southern Nebraska Conference (SNC) Championship action this Friday and next week's district tournament. Davis Jacobson went 4-1 at 138 pounds but still earned championship honors based on pool-play results. The FC senior is 32-5 on the year.
Panthers Trevor Adams and Jarrod Hinrichs again dominated the top weights by both finishing 5-0 on Saturday with all their victories coming as a result of a pin. Adams enters SNC and district action at 39-1 on the season and Hinrichs is a perfect 43-0. FC head coach Ryan Komenda tabbed Hinrichs as his squad's Wrestler of the Week for his performance in Doniphan.
Christian Lovan went 3-2 on Saturday to earn a fourth-place medal. Panther Wyatt Schiermeyer only wrestled one match on January 31 due to an illness and his 33-3 on the year. Parker Trowbridge finished 2-3 in Doniphan and didn't place, along with Gaven Turgeon who went 1-3. Travien Motis also picked up a win at 170 pounds in Doniphan.
"We lost a couple matches we shouldn't have, but that happens," Komenda said. "Our big men wrestled really, really well."
The 10-team SNC Tournament starts at 4 p.m. on Friday in Sandy Creek. Finals could start around 8 p.m., with action concluding around 10.
Komenda said Adams and Hinrichs should be seeded No. 1 at conference, while his other top wrestlers will be in the No. 3, 4 and 5 slots. Next up will be the C-3 District Meet on February 13-14 in Central City.
"I think we can get five qualified for Omaha," Komenda said. "Five would be great, but I also think our two freshmen have a legitimate shot, too. We will see."